All News
Traxys Group to be Acquired by Traxys Management, Optiver and Investors
Traxys Group
-
6th February 2023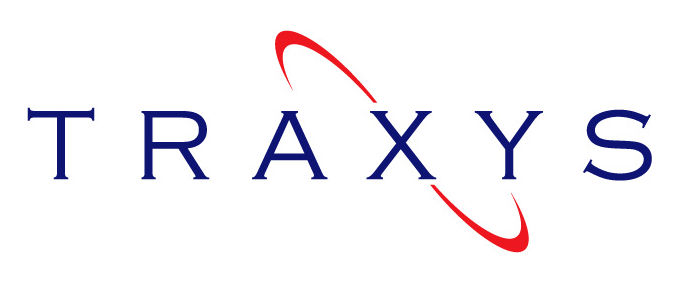 Traxys Group to be Acquired by Traxys Management, Optiver and Investors
Bolsters Company's Leadership in the EV Raw Material Chain
Traxys and Optiver to Form Strategic Relationship to Develop New Solutions for Market Participants
New York, Luxembourg and Amsterdam, February 6, 2023 — Traxys, a leading global physical trader and merchant in metals and natural resources, today announced a change of ownership. Traxys' management, together with Optiver, a global market maker, CoLift, an investment firm, and an investor group active in mining and natural resources led by Regent Mercantile Holdings Limited and LOM Financial Group, will acquire all of the interests in Traxys held by funds managed by global investment firm Carlyle (NASDAQ: CG) and affiliates of Louis M. Bacon, the founder of Moore Capital Management, LP. Traxys' management will increase its ownership stake. Financial terms were not disclosed. The transaction is expected to close in May 2023 following receipt of regulatory and other approvals.
"The increasing demand for raw materials to address the global energy transition, serve the booming Electric Vehicle and Battery Storage markets and meet the needs of a growing global middle class coupled with structural underinvestment in raw material production markets underpin the opportunities for Traxys," said Mark Kristoff, Chief Executive Officer of Traxys. "We believe that combining Traxys' in-depth knowledge of the raw materials markets with Optiver's financial strength and expertise in financial derivatives trading will enable us to better serve our customers and suppliers with new solutions to secure their supply and optimize price exposure in our key markets."
"We're delighted to welcome our new investors and partners. The new ownership structure uniquely balances the interests of management, employee stakeholders, and strategic and financial investors. This transaction bolsters Traxys' global leadership position in the energy transition metals supply chain. I'm confident this new organization will enhance Traxys' technology and battery materials franchise around the world and help accelerate the transition to a clean energy future," said Alan Docter, Chairman of Traxys. "Traxys appreciates the contributions of Carlyle and Bacon who have supported our growth from USD 5.5 to 10 billion in revenues since the onset of our partnership in 2014. They have been valued partners and friends."
"We're pleased to become an investor in Traxys, a global commodities trading firm playing a critical role in the renewable energy transition," said Jan Boomaars, CEO of Optiver. "As a leading liquidity provider, Optiver has long leveraged our knowledge and expertise to help improve financial markets. With commodities playing an increasingly important role for many investors, we look forward to applying our principles and know-how to bring greater efficiency to the physical commodities markets."
ING and Ducera Partners acted as financial advisors to Traxys. Jones Day acted as legal advisor to CoLift, Clifford Chance for Optiver, and Fasken Martineau DuMoulin LLP for Regent Mercantile Holdings. Wachtell, Lipton, Rosen & Katz served as legal advisor to Carlyle.
About Traxys
Traxys is a physical commodity trader and merchant in the metals and natural resources sectors. Its logistics, marketing, distribution, supply chain management, and trading activities are conducted by over 450 employees in over 20 offices worldwide, and its annual turnover is in excess of USD 10 billion. Headquartered in Luxembourg, Traxys is engaged in sourcing, trading, marketing, and distributing non-ferrous metals, ferro-alloys, minerals, industrial raw materials, and energy. The Group serves a broad base of industrial customers and offers a full range of commercial and financial services. Traxys is committed to the highest internationally recognized principles for responsible business conduct, and to ensuring that its operations are equitable, sustainable, and transparent. Traxys premises its practices on environmental, social, and governance (ESG) standards that enable Traxys to set a leading example for the responsible sourcing and trading of metals and minerals. To learn more about Traxys, go to: www.traxys.com.
About Optiver
Optiver is a global market maker with offices in Amsterdam, London, Chicago, Austin, Sydney, Shanghai, Hong Kong, Singapore and Taipei. Founded in 1986, today we are a leading liquidity provider, with close to 2,000 employees in offices around the world, united in our commitment to improve the market. By providing liquidity on multiple exchanges across the world in various financial instruments we participate in the safeguarding of healthy and efficient markets. Through our Principal Strategic Investments (PSI) arm, we form long-term strategic relationships with leading companies linked to our core mission of improving markets, with the aim of imparting our knowledge and philosophy to the companies we support.
About CoLift
CoLift, founded by Alec Machiels, invests in companies contributing to sustainability. CoLift draws its investment differentiation from a network of business leaders and aligns its financial investors' interests with those of management teams and strategic investors.
About Regent Mercantile Holdings
Regent Mercantile Holdings is a privately-owned Bermuda-based company which invests in a wide range of asset classes. It has financed numerous mining ventures in diverse commodities including potash, gold, uranium, copper, iron ore and lithium. As well as being involved in mining investments, Regent Mercantile is an active investor in early-stage companies based on technological innovation, the hospitality sector and healthcare.
About LOM
LOM Financial Group (www.lom.com) is a Bermuda-headquartered, publicly-held financial services company providing a complete range of investment services and products. With subsidiaries in Bahamas, Grand Cayman and the UK, LOM provides asset management, brokerage and custody services to its primarily high net-worth individual and institutional customers around the world.
Contacts
For Traxys:
Tim van der Zanden (Amsterdam), Rory King (London), Frances Jeter (Houston)
For Optiver:
For CoLift:
For LOM: