ESG
Environmental Social Governance at Traxys
ESG has been a fundamental part of our culture for more than 20 years. It reflects our ethos of doing the right thing. We are committed to the green metal revolution, sourcing essential elements for a carbon-free future. And we are doing it all under strict conduct and esg governance policies, meeting, and exceeding environmental and social expectations.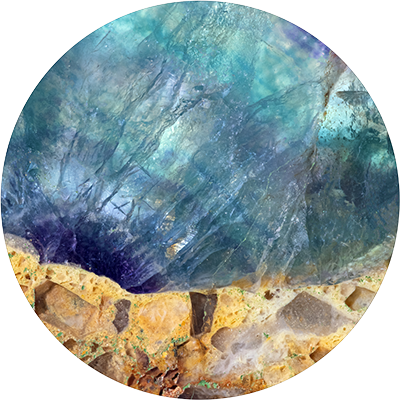 Enabling the Green Energy Revolution
Clean energy technologies vital to the long-term energy transition rely on green metals that we source: copper, nickel, cobalt, lithium, manganese, aluminum, graphite, and fluorspar. We are committed to financing and supporting crucial projects in the revolution.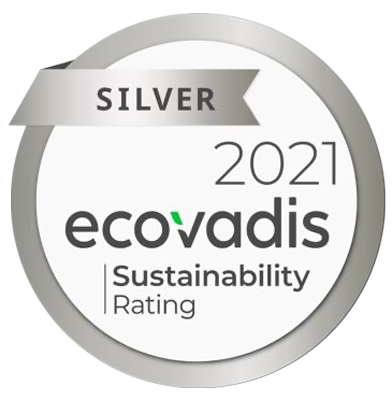 Traxys Europe Silver Ecovadis Rating
EcoVadis aims to measure the quality of a company's Corporate Social Responsibility management system by evaluating its policies, actions, and results. Our Silver EcoVadis Sustainability Rating positions Traxys Europe among the top 25% of companies rated. Traxys SARL is currently pursuing a group wide EcoVadis rating.
Recycling Li-On Batteries
Traxys has a global partnership with Li-Cycle, a recycling company that is able to recover around 95% of materials in a lithium-ion battery, including nickel and cobalt, helping support product circularity in consumer electronics and electric vehicles.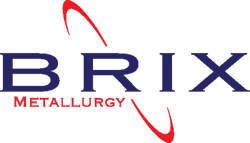 Recycling Waste Material from Mining
Brix Metallurgy is a Traxys subsidiary operating in South Africa. Brix's sustainable, low-energy, and environmentally friendly processing plants recycle waste and by-products from mines and smelters, creating robust agglomerates for metallurgical reactors.

Pioneering Conflict-Free Tin Sourcing
Traxys was a founding member and active participant in the Conflict-Free Tin Initiative (CFTI), a multi-stakeholder project that ran from 2012 to 2014 to establish a conflict-free tin sourcing program in the Democratic Republic of Congo. The leading solution was the introduction of a tightly controlled conflict-free supply chain using the iTSCi procedures of traceability and due diligence.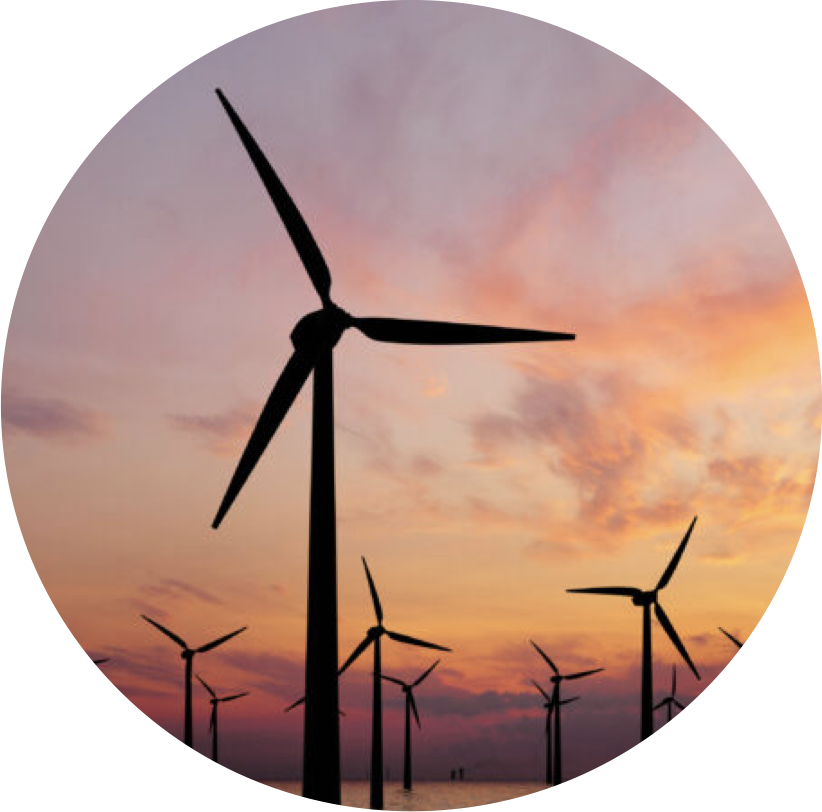 Supporting Renewable Energy with Steel
Traxys is a global leader in the supply of harsh environment Quench & Temper high-strength steels, specific to the leg components for the new generation WTIVs (Wind Turbine Installation Vessels).

In 2021, our Steel team secured the fabrication and supply of the 5K MT Leg Steel package for the Dominion Energy Charybdis WTIV. When completed, the $600M shipyard contract with Keppel AmFELS will be the largest Wind Turbine Installation Vessel (WTIV) of its kind in the US. The Coastal Virginia Offshore Wind Park (CVOW) project will consist of 176 wind turbines generating enough clean, sustainable energy to power up to 660,000 homes.
Anti-Bribery and Corruption Policies
We provide ongoing anti-bribery and corruption training to all our employees and we hold compulsory annual evaluations. We have implemented stringent Child Labour, Forced Labour, and Human Trafficking policies and we ensure that whistleblowers are protected to help our on-the-ground employees identify, report, and act on any potential infringements of our guidelines and policies.
Equal Opportunity at Traxys
Traxys has a truly global and diverse workforce with people from 36 different nationalities speaking over 15 different languages. We do not accept any form of harassment or discrimination based on gender, religion, race, or any other characteristic protected by the law. All of our US-based employees must observe our Anti-Sexual Harassment Policy.

Sustainability at Our Global Offices
Our Traxys Luxembourg Headquarters meet the BREEAM and SDK global standards for best practices in sustainable building design, construction and operation. Our Traxys New York Office is LEED compliant, meeting the benchmark for designing, constructing, maintaining, and operating high-performance green buildings. All of our offices are designed to minimize waste, energy, and water use.