All News
Pauline Bor: Tin Trader and Dynamic Team Leader
Traxys Group
-
16th January 2023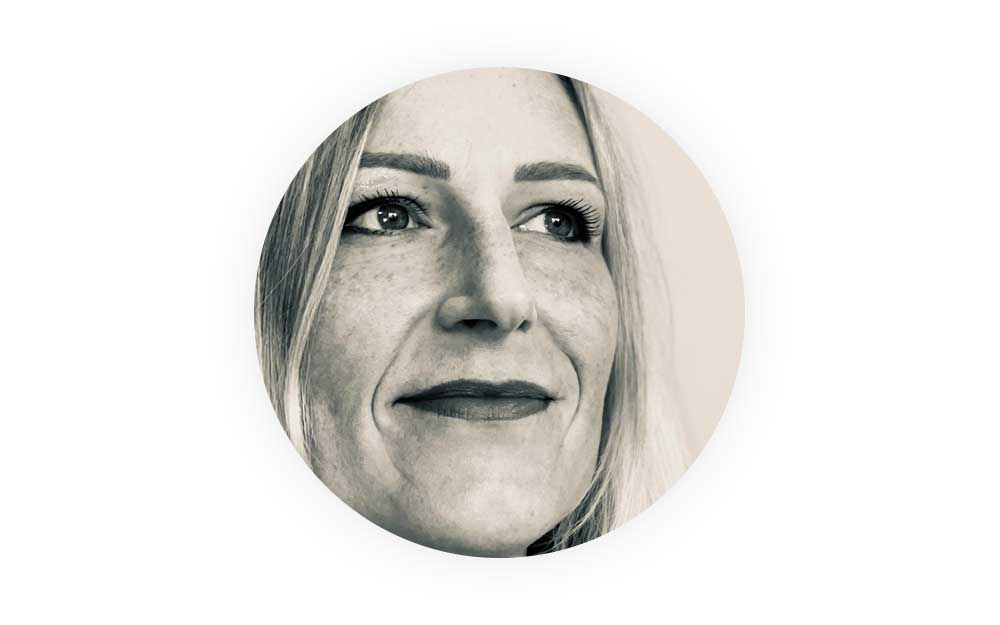 From Make-up to Mining
Pauline has always loved traveling the world. Since she was 19, Pauline has studied in China and the Baltic States and worked in Iceland, Denmark, and France before settling in Luxembourg. She built her first career navigating the international perfumes and cosmetic market. A very marketing-oriented industry with complex regulations, handling an extensive range of customers to cover worldwide, from mass-market retail to duty-free shops, challenging in terms of communication and logistics.

Compared to cosmetics, metals are pure substances and much more 'figures' oriented; here starts the real challenge... Her experience in logistics allowed her to transition from moving make-up to moving metal quickly. With Traxys, she had the opportunity to get up close to learn about the materials she traded. In doing so, she also learned to see the world differently.
Commodities trading is a special world. It's a business where you need to learn and adapt. You must go to different parts of the world to understand the industry's nuances. You can't expect immediate results but knowing your product inside and out is important. Today my customers are happy and trust me to work for their best interests. I'm proud to spread Traxys's trustworthy culture.
Blazing the Tin Trail
Pauline joined the Traxys team in the Tin and Specialty Metals department in 2011. There she developed a deep understanding of the industry which developed the market insight to anticipate changes and find opportunities to expand.
In 2011, Traxys mainly marketed tin concentrates, and no one owned metal; she seized the opportunity to develop the tin metal trade. When she started trading in tin, she saw that demand was increasing. At the time, tin was not one of Traxys's primary focuses. Through her initiative and the support of her team leader, she shifted more resources to tin. Pauline used Traxys' global reach to bring colleagues on board. She spent the next 10+ years building a tin portfolio from the ground up. Now she leads the division that she helped create.
It's a very illiquid business. If you don't know the market, you can't be successful. Tin is a special material. Traxys now has a leading position in tin metal and concentrates, thanks to our team efforts and a shared sense of trust shared with our partners.
Leading a Team of Equals
Pauline brings a collaborative management style to her division. She sees her team members as partners. In a fast-paced industry, constant and open communication is critical. Pauline has built a close connection with the back-office team. She knows they must be aware of every discussion to understand and support the business.
There is no place for egos at Traxys. The metal world runs 24 hours a day, 365 days a year. Without a supportive team, it's not manageable. Mutual respect, open communication, and transparency are the keys to a successful team. I make sure my team has that. I don't think I could have done that with another company.
Changing Expectations
Pauline didn't always think of herself as a pioneer. But in a changing industry, she has recognized the opportunity to use her position to increase the visibility of women in metals trading.
In 2021, a journalist told me he had never spoken with a woman trader. I was happy to change his perspective. The industry is behind others in gender balance, but it's moving in the right direction. At Traxys, I have had the opportunity to change people's assumptions about what a metals trader looks like.
Focusing On The Future
Trading has many dynamics– logistics, financing, marketing, and relationship building with customers and the communities where the materials are sourced. Moreover, working in a fully integrated department handling concentrates and converting them into metal helped her understand price variations and trends as they fluctuate. Understanding trading requires practical and intellectual skills, imagination, and common sense to see the macro and the micro. Part of that is seeing the bigger picture and how tin impacts the world. Pauline sees that part of her role is to share what she's learned to help the next generation of traders.
Tin is used in electronics, energy storage, chemicals and food-related industry (tin plating, wine capsules), and much more. It's everywhere. It's the glue that holds everything together. My role is to help us live the way we do now and in the future.